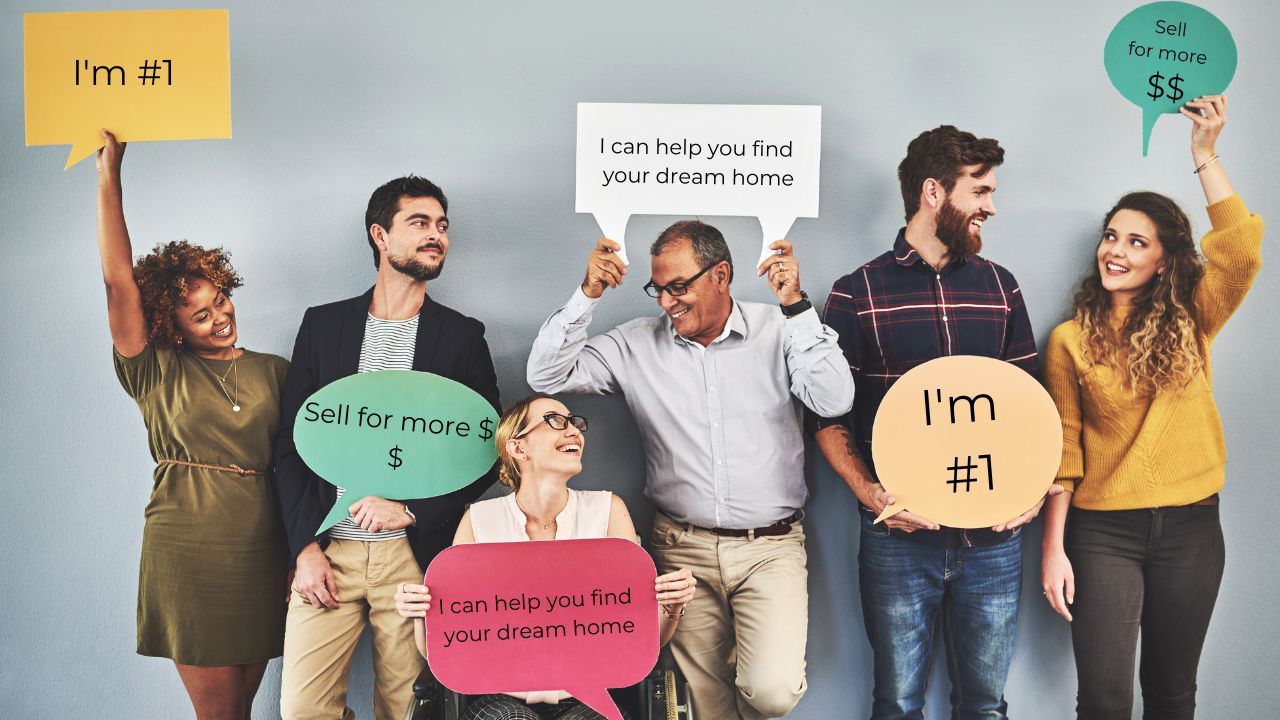 Are You Saying The Same Thing As Everyone Else?
Mar 21, 2023
I'll help you find your dream home! I'll sell your home faster for more money! We're #1. Please tell me these aren't your tag lines.
I don't mean to be harsh but I'm on your side so I'm going to tell you the truth. If this is your marketing message it's just NOISE. No one is going to pay attention to you because that's what EVERYONE says.
Facts:
✅When you say what everyone says you immediately get dumped into the category of "agent" in the minds of people

✅ Whatever their current belief and opinion of "agent" is now extended to you
✅ You must say something different to be viewed differently and stand out in the crowd
Start by putting your client first and asking yourself what are their struggles? Can I help with that? Then make a post about that. Show up and be the guide they are searching for. When you do this, you'll slowly rise to the top of their mind the next time they need an agent to call.
For more tips follow us on Instagram @wellnessagents and get free press for your business by visiting our website www.healthyhomemedia.com
Learn more about Wellness Real Estate and how you can start engaging your audience with real estate related topics that is easy as copy & paste!
Learn More