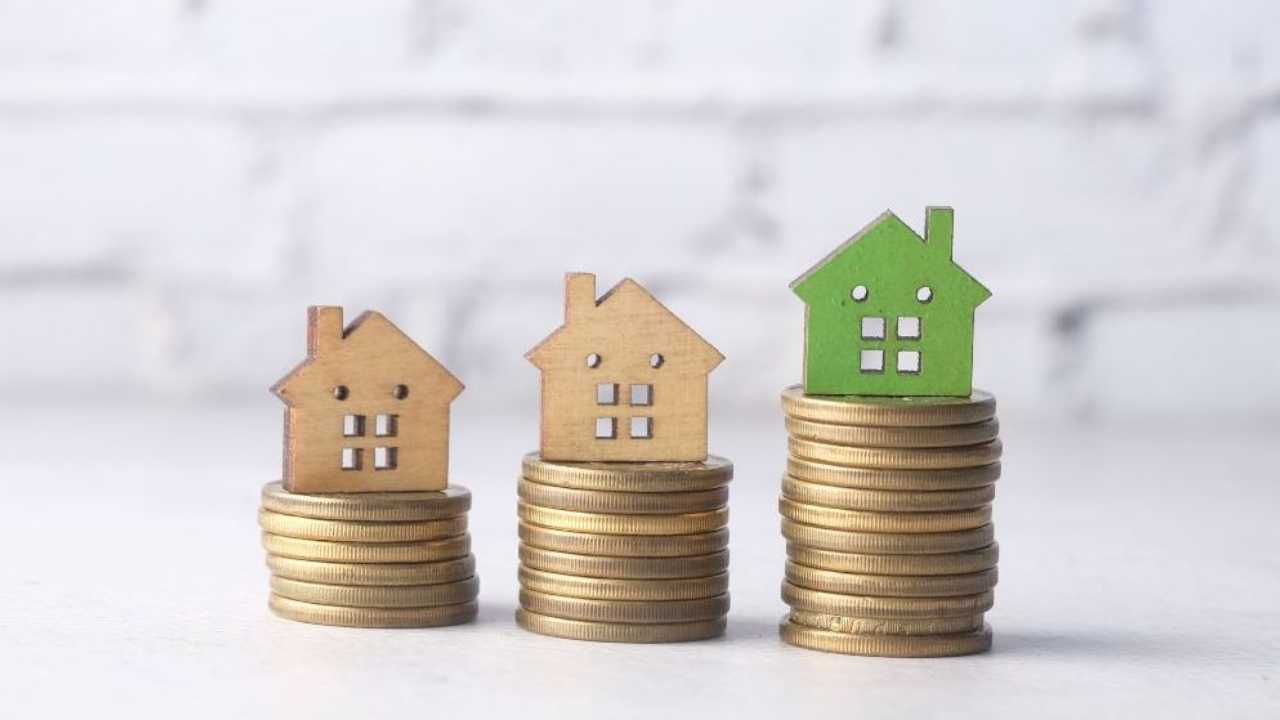 Highlighting Home Value: Do GREEN Homes Sell For More Money?
Sep 10, 2023
As a realtor®, you have an amazing opportunity to be the go-to resource for everything related to homes, becoming a trusted connector within your community. This reputation will naturally lead clients to consider you as their top choice when buying or selling. By actively promoting green and healthy upgrades, you're not limiting your business; you're expanding it and being genuinely helpful. You're demonstrating your commitment to providing comprehensive and informed services. By showing clients the long-term benefits of these upgrades, such as energy efficiency and healthier living, you're not only increasing the appeal of their properties but also contributing to a more sustainable and health-conscious community. It's a win-win for both your clients and your business.
GREEN Homes Sell For More
Fun fact from the National Association of Realtors Green Resource Council: Green Homes sell faster & for more money! In fact they say that homebuyers will pay 9-13% more on average! And others agree!
According to Energy.gov "upgraded homes sell for an average of 9% higher than those that are less energy efficient."
An August 2022 article form Forbes says "Eco-Friendly Features Help Homes Sell Up To 10 Days Faster"
The NAR says they have recently seen an noticeable increase in green home sales noting that "roughly two out of three agents and brokers see value in promoting energy efficiency in listings."
According to FreedieMac.com, "the National Association of Home Builder's latest edition of "What Home Buyers Really Want" cited energy-efficient features among the top "must-haves" for today's homebuyer. The survey found that:
83% of buyers desire

Energy Star-rated windows.
81% of buyers desire Energy Star-rated appliances.
80% of buyers desire energy-efficient lighting.
79% of buyers desire Energy Star rating for the entire home.
73% of buyers desire triple-pane insulating glass windows."
Highlighting Home Value 🏡💚🌎
When it's time to sell a home with green and healthy upgrades, sellers naturally want to ensure they'll see a return on that investment. So it's important to ask questions about any energy-efficient features with sellers during listing appointments and separately, actively promote the ROI aspect on your social media and through your email marketing strategies. When potential sellers realize that you're dedicated to showcasing these valuable features to prospective buyers, it significantly enhances your chances of securing the listing. Demonstrating your commitment to highlighting these essential aspects can make all the difference in securing the trust and confidence of potential clients.
Whether a home is designated high performance or it simply has been retrofitted with some energy efficient upgrades, as a realtor® you can ensure these features aren't overlooked. Most of these features aren't plainly visible which is why it's a good idea to ask the seller about any upgrades they have done or know about. You can "green stage" the home which simply means you highlight these features on framed placards throughout the home so when prospective buyers walk through, they are able to see them. Be sure to list the benefits as well as the feature on these cards so prospective buyers understand the value each upgrade brings.
High performance homes have many green products to improve energy efficiency and save homeowners money each month, so It's highly beneficial to provide a separate handout that shows the money savings before and after retrofit (fi the seller has that information) or a comparison with average homes in the neighborhood rather than simply supplying utility bills upon request.
By incorporating these additional measures and effectively communicating the monthly savings and advantages of residing in a home with energy-efficient and healthy upgrades, your sellers can rest assured that you're going the extra mile to maximize their property's value. Your commitment to highlighting these benefits not only adds significant value to the listing but also instills confidence in your ability to secure the best possible deal for your clients.
Advising Clients
When advising your clients, it's crucial to recognize your expertise and boundaries as a real estate agent. Start by acknowledging your primary role, saying something like, "As a real estate agent, my expertise is primarily in real estate transactions. While I do have knowledge about various aspects, if you need specific guidance on a particular issue, I can connect you with a local expert who specializes in that area." You're probably already familiar with this approach when handling lending, tax, or escrow questions.
Expanding your knowledge and network into the green and healthy home space follows the same principle. Connect with professionals specializing in healthy home and green home practices. Familiarize yourself with their services and promote them to your clients. I said this in the beginning but it's worth saying it again: As a realtor®, you have an amazing opportunity to be the go-to resource for everything related to homes, becoming a trusted connector within your community. This reputation will naturally lead clients to consider you as their top choice when buying or selling.
Additionally, it's a great idea to be informed about government rebates that can benefit your clients. Everyone appreciates saving money, and being a source of money-saving information can leave a lasting impression. Don't hesitate to share details about home upgrades and the potential for savings. To explore government rebates specific to your state, you can visit Government Rebates Website. Your clients will thank you for helping them make informed decisions and save money in the process!
Healthy Home Upgrades
Enhancing a home with green features and improving comfort and energy efficiency can extend beyond upgrading appliances, windows, and installing solar panels. There are numerous home improvements that prioritize a healthier living environment by intentionally minimizing toxic elements. This means these upgrades won't release harmful chemicals into the home, resulting in a healthier living environment for occupants. It's a clear win-win, right?
Absolutely! By promoting and supporting companies that produce healthier products, you and your clients aren't just benefiting but also contributing to a positive impact on the world. Our choices reflect a "vote with your dollar" approach, encouraging more businesses to create natural, sustainable, and healthier products for everyone's benefit. By expanding your network and advocating for ways to cultivate a healthier home environment, you can take pride in the knowledge that you're making a positive impact.
Here are some examples of eco friendly choices that you and your clients may not know about:

Flooring
🌱Earth Weave Natural Carpet
🌱ECOFusion Bamboo Flooring
🌱Amorin WISE Cork

Countertops
🌎Metrazo Recycled Glass
🌎Caesarstone 93% Natural Quartz
🌎PaperStone Recycle Paper Composite

Paneling
🌱Cork
🌱Reclaimed Barn Wood
🌱FSC Rain Screen
One of my favorite healthy home experts is Andy Pace. He's extremely knowledgable in the healthy building space; he has a podcast and website where you can find everything you'll need to renovate or build in a little more green and healthier way. Learn more at: https://www.thegreendesigncenter.com/
GREEN vs Healthy
It's important to understand that the term "green" doesn't always equate to "healthy." For instance, individuals highly sensitive to electromagnetic fields (EMFs) might not opt for an induction range, even though it's energy-efficient. They may also prefer to minimize Wi-Fi in their homes and choose wired electronics. So, while energy efficiency is commendable, it's essential for your clients to be aware of all aspects to make informed decisions that suit their needs.
That's why I strongly encourage realtors® to expand their professional networks to include experts in healthy home practices. As a real estate agent passionate about sustainability and healthier living, you might have deepened your knowledge and expertise in these areas. However, considering the intricacies and potential liability concerns, it's vital to clarify that your primary expertise lies in real estate.
Inform your clients that you have extended your knowledge to encompass these specialties and emphasize your commitment to helping them make informed choices. Additionally, build a network of green and healthy home experts who can provide in-depth guidance to clients who desire it. This way, you can offer a holistic service that combines your real estate expertise with access to specialized professionals for clients seeking a deeper dive into healthy living solutions.
Wellness Real Estate
This movement towards healthier living is proving to be big business in almost every sector including real estate! With recent projections predicting wellness real estate to be a $850 Billion dollar industry by 2027, as a realtor® you might want to learn more! You can check out this blog post: What is Wellness Real Estate And Why Should Agents Care?
And if you are an agent who is passionate about healthier ways of living, then you should check out our tribe of like minded professionals. Join our community for FREE HERE.
Learn more about Wellness Real Estate and how you can start engaging your audience with real estate related topics that is easy as copy & paste!
Learn More